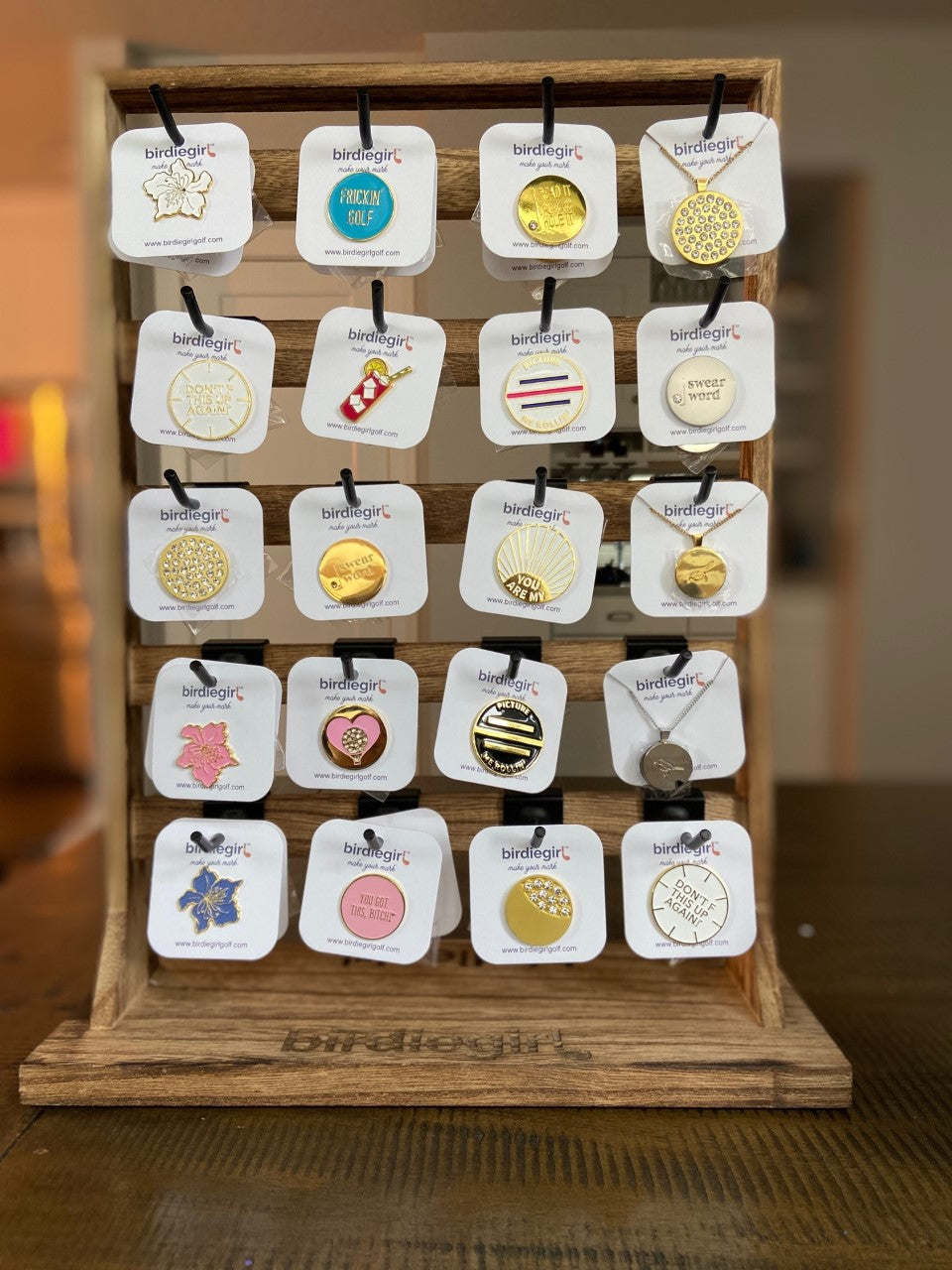 Wholesale Inquiries
Want to start selling one of the fastest growing women's golf accessory brands? We would love to help you out!
STEP 1 Please fill out the inquiry form below. In the "message" section, briefly give us the details of your golf club or store. Feel free to throw in unnecessary yet interesting details like your favorite 19th hole drink, LIV tour opinions, and your best par 3 yardage.
STEP 2  While you wait for your approval (hopefully same day!) you may create your own wholesale account login. To do so, please click the profile silhouette in the top right of your screen at birdiegirlgolf.com and follow the directions. We will notify you when your account is up and running. We can't wait to be golfing buddies.